A Moroccan Mirror with a Hamsa Handle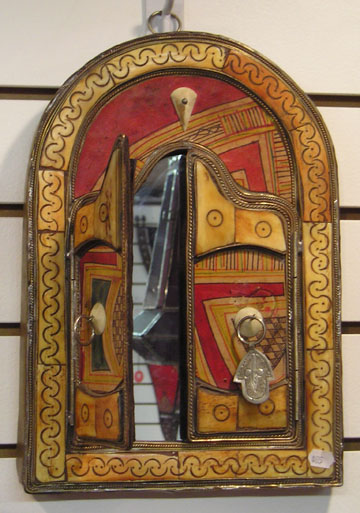 This displays a small hamsa, or Hand of Fatima, as a handle on one of its doors. Whether the other door was supposed to have another hamsa as well or not I do not know but it is only on one side. The hamsa is simplified, only having three fingers instead of five. Most of the frame is made of camel bone.
This mirror was photographed in the Moroccan crafts store Marrakech Express, to whom I am extremely grateful for letting me photograph everything in their store.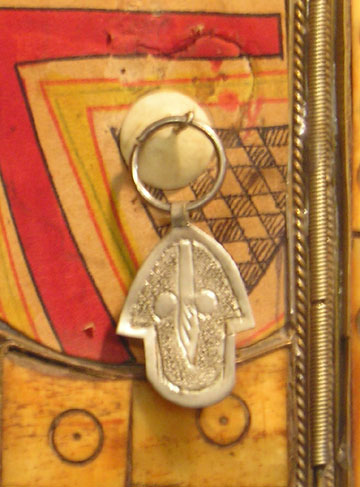 The Marrakech Express Collection
All Materials © 2004-2008 B. R. Gendler. All Rights Reserved