An Apotropaic Mirror from Morocco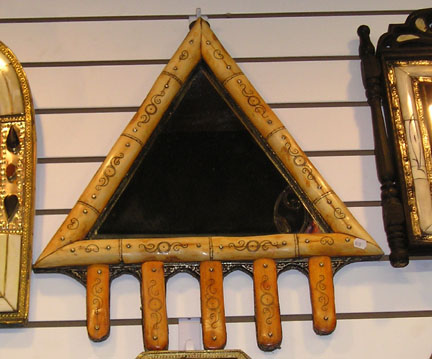 This mirror combines the image of the triangle with the five fingers of the hamsa, or Hand of Fatimah. The frame of the mirror is made of camel bone.
This mirror was pointed out to me by the owner of the Moroccan crafts store Marrakech Express, to whom I am extremely grateful for letting me photograph everything in his store.
The Marrakech Express Collection
All Materials © 2004-2008 B. R. Gendler. All Rights Reserved