Scorpion Keychain Amulets from Morocco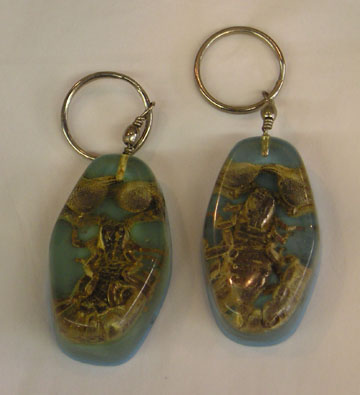 The scorpion has long been used as an amulet, often against their own species, or protection from scorpion stings. Scorpion imagery is popular in carpetry and other crafts for such a purpose.
These keychain amulets have actual scorpions encased in a resin compound. They are on a blue background but I am told they also come in red. Red and blue are common apotropaic colors in Mediterranean culture.
These keychains were pointed out to me by the owner of the Moroccan crafts store Marrakech Express, to whom I am extremely grateful for letting me photograph everything in his store.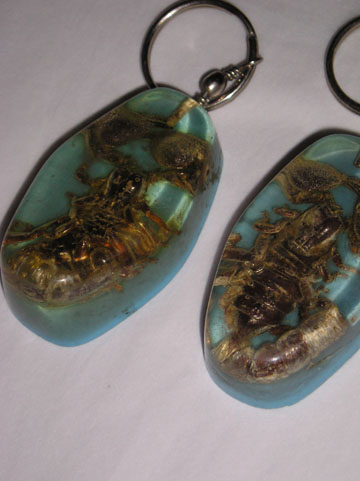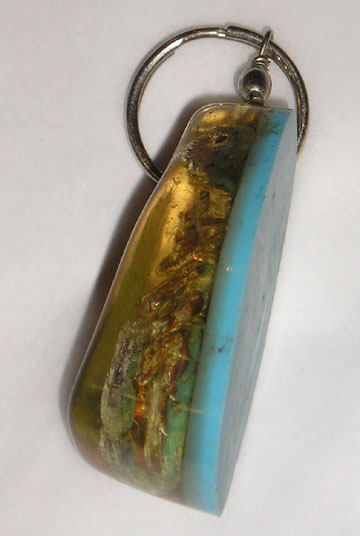 The Marrakech Express Collection
All Materials © 2004-2008 B. R. Gendler. All Rights Reserved