A Moroccan Hamsa Business Card Holder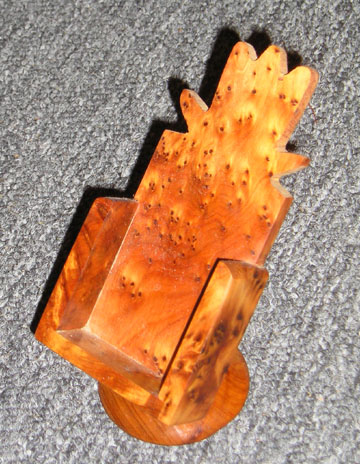 There really isn't much to say about this that isn't in the title, except that it is another interesting example of the hamsa, or Hand of Fatima, worked into another craft piece.
This was photographed in the Moroccan crafts store Marrakech Express. I am extremely grateful to the store for letting me photograph everything in there.
The Marrakech Express Collection
All Materials © 2004-2008 B. R. Gendler. All Rights Reserved