Hamsas on Moroccan Glasses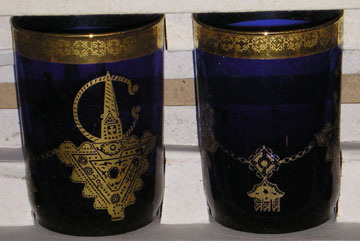 Showing their place in the Berber cultural heritage, we see the hamsa, or Hand of Fatima, alongside the Berber symbol on these Moroccan glasses.
These glasses were photographed in the Moroccan crafts store Marrakech Express. I am extremely grateful to the store for letting me photograph everything in their store.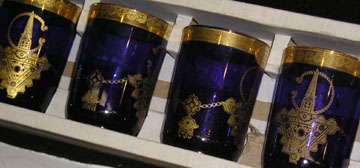 The Marrakech Express Collection



All Materials © 2004-2008 B. R. Gendler. All Rights Reserved