A Hand Keychain from Morocco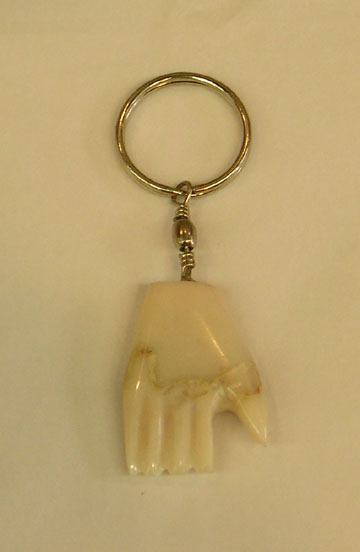 The hand is a popular amulet against the evil eye, known as the hamsa or Hand of Fatima in Arabic culture and as the Chamesh or Yod Miriam in Jewish culture. This Moroccan keychain features a marble hand.
This keychain was photographed in the Moroccan crafts store Marrakech Express. I am extremely grateful to the store for letting me photograph everything in their store.
The Marrakech Express Collection
All Materials © 2004-2008 B. R. Gendler. All Rights Reserved